Jo-Lee's Wildwood Flower

Caisse


Our sweet little girl was born on February
10, 2008. Such a tiny baby she weighed 2 ounces at birth.

Sleeping with a full tummy

February 23, 2008

Caisse has opened her eyes and she now weighs 5 and 1/2 ounces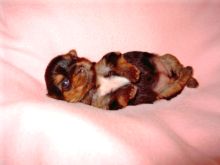 March 2, 2008

Caisse now weighs10 ounces. We are bottle feeding her every 2 1/2 to 3 hours.
We started with an eye dropper because she was too small to nurse and graduated to the bottle after she became a little stronger.
Her mother Mercedes never produced milk. The lack of milk may have been because Mercedes had problems whelping and Caisse was delivered by Cesarean Section. Needless to say she is our spoiled baby girl.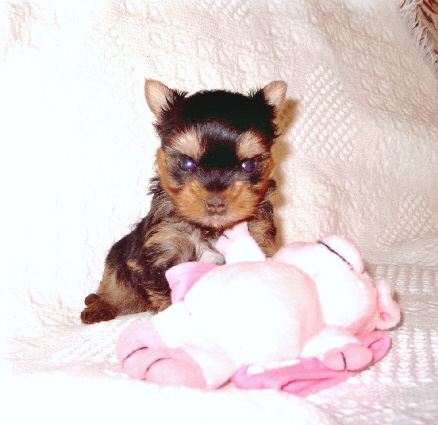 April 1, 2008
Caisse now weighs 19 ounces. We are bottle feeding every three hours.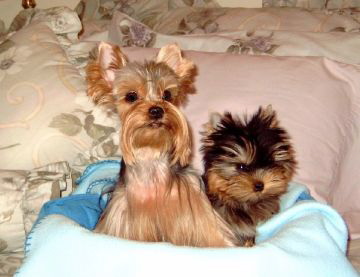 April 29, 2008
At 14 weeks old Caisse and her Mom Mercedes.
Caisse now weighs 1 pound 9 1/2 ounces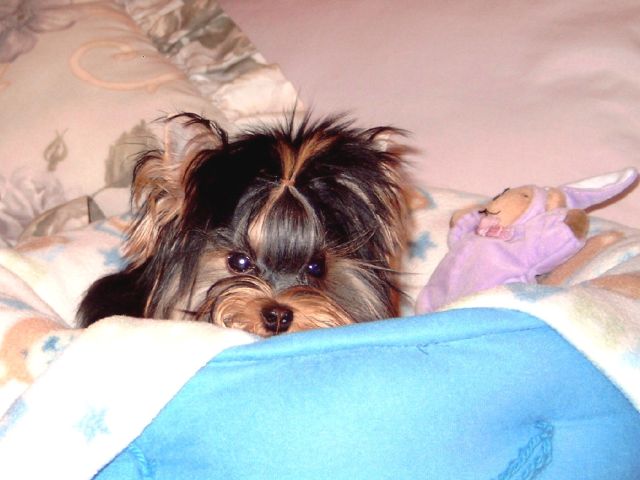 May 27, 2008
Caisse's first top knot. I am sure she is wondering why she has to have this rubber band thingy on the top of her head. Caisse now weighs 1 pound 14 ounces, she is growing but is defiantly going to be a tiny dog. Can you say spoiled baby girl?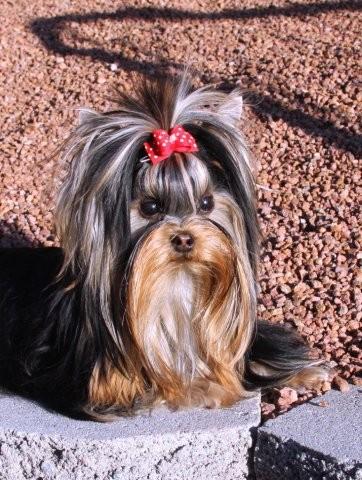 January 2009
Our darling little yorkie girl is now 11 months old, her first birthday is just around the corner. She now weighs 2 pounds 3 ounces. She loves to play and her favorite playmate is her Aunt Jackie. Jackie at 13 years is very tolerant of this exuberant puppy.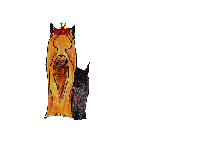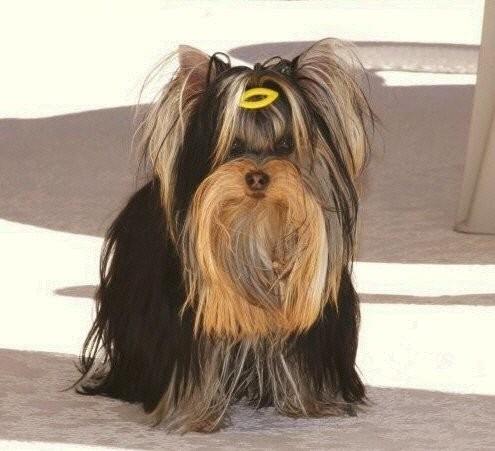 February 2009
Caisse at a year old, 2 pounds 6 ounces. Mom tells me that I am a little girl but I give the big girls a run for their toys.