Mercedes is a beautiful Yorkie with sound structure, good movement
and an award winning personality. She enjoys being a daddy's girl;
and loves to have her tummy rubbed. (Daddy's never do any mean things like
baths or the dreaded toe nail trimming.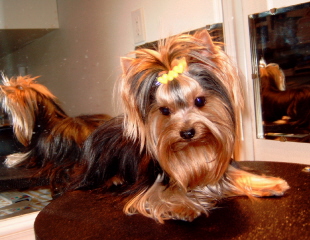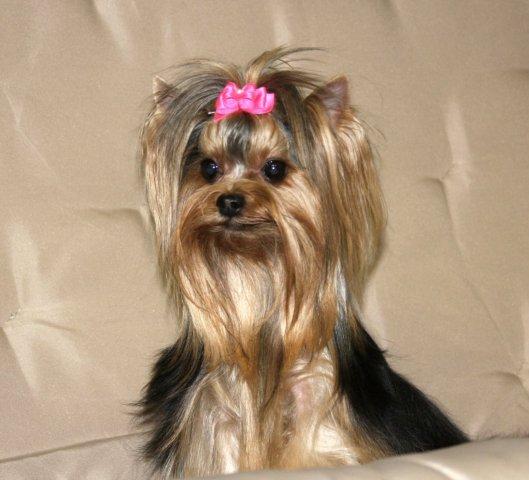 I know that I'm a pretty girl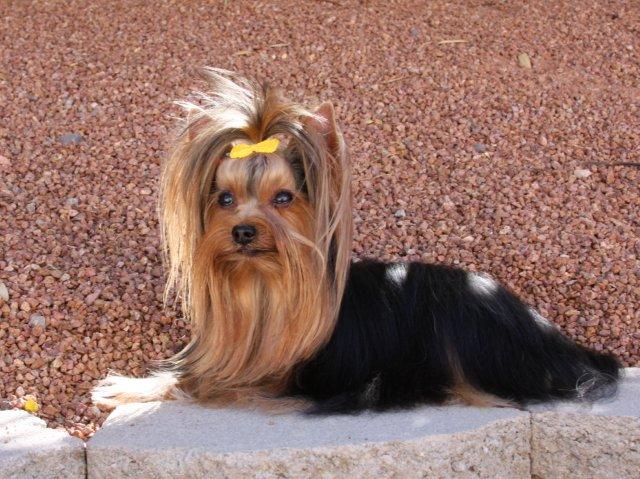 Did I see a bird ?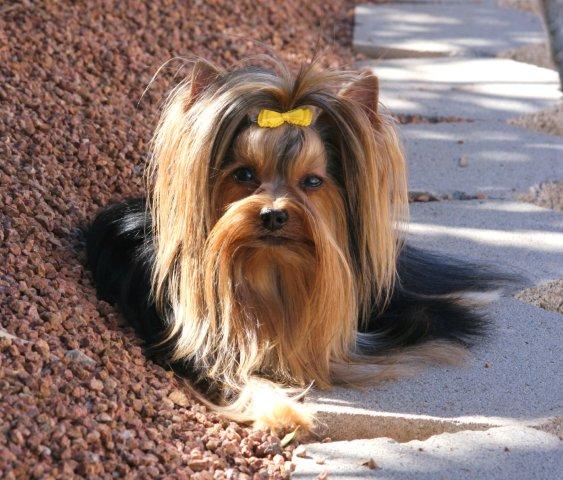 Early fall 2009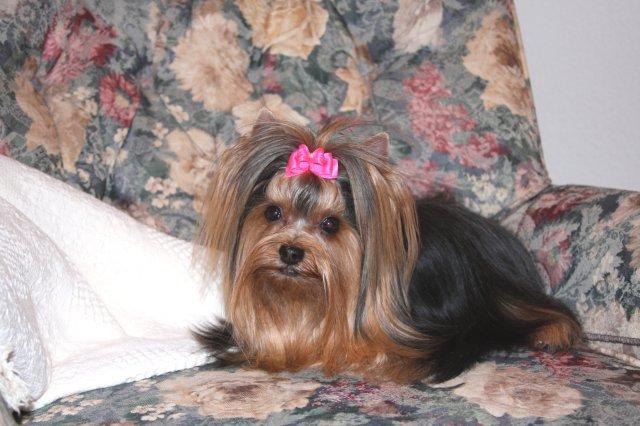 Mercedes ready to go for a walk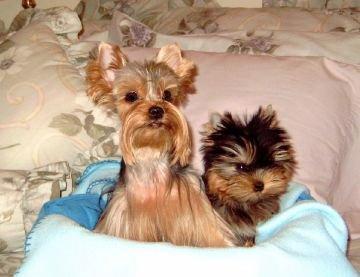 Merdedes with her baby Caisse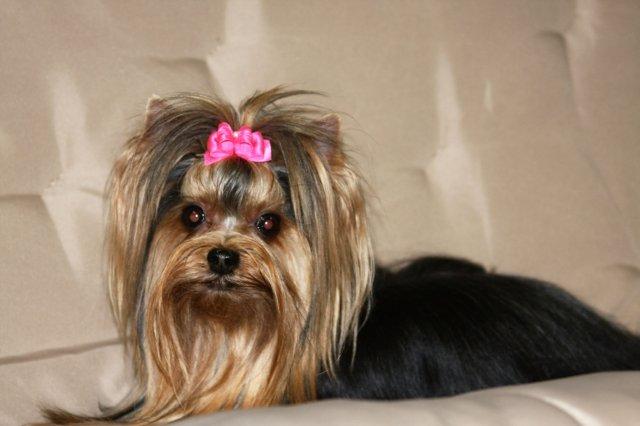 Mercedes on the swing outside